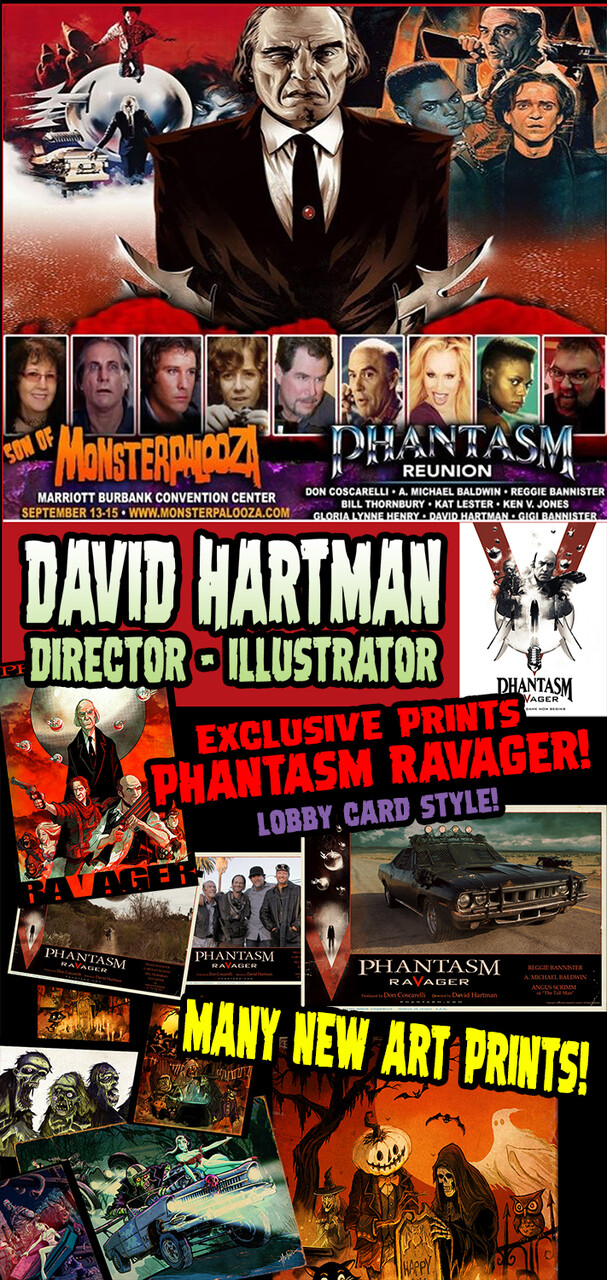 Come see me, Reggie Bannister, Gigi Bannister, Le Kat Lester, Bill Thornbury, A Michael Baldwin, Ken V Jones, Gloria Lynne Henry and #DonCoscarelli at #Monsterpalooza @ Burbank Marriott Convention Center September 13-15, 2019!!! 
I rarely do conventions and this is a special one as I get to reunite with my Phantasm Phamily! In celebration, I'll have tons of new art prints to sell as well as PHANTASM RAVAGER prints including my art piece celebrating Ravager's premiere and all-new prints in a Lobby Card style! 
This is a rare occasion to meet us all at once and pick up some unique items and autographs for the upcoming Halloween season! Please show your support and come by and say Hi!